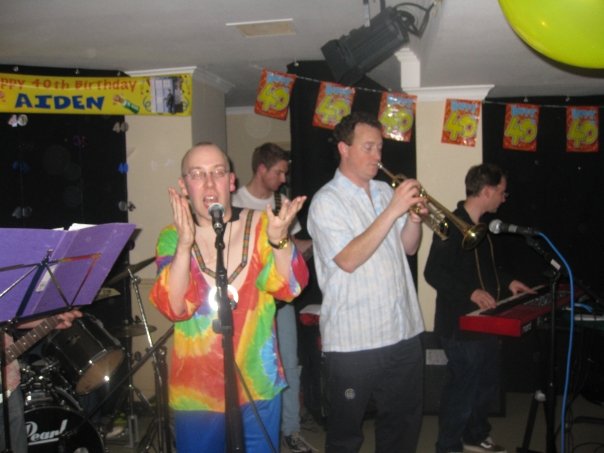 On November 23rd I turned forty, and unbeknownst to me my wife organised a surprise party. She enlisted all the other Shorties, all seven of them, and they worked up a 14 song set (7 originals and 7 covers). Saul had arranged to meet me for a drink, and then when we arrived at the pub he had suggested we go to, I was greeted by a large crowd of friends and family shouting 'Surprise!', and by the news that the Shorties would be playing at the party. There was even a costume for me to wear.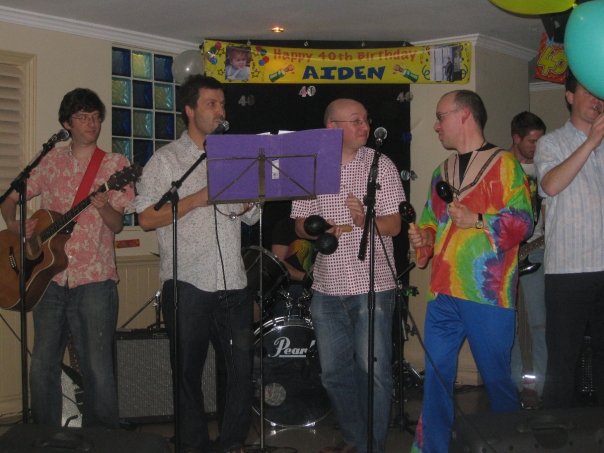 The party was great, and doing the gig was amazing fun. Sadly it wasn't video-d but as you'll see from the photos a great time was had by all. I can't remember a previous occasion when all 8 shorties have appeared on the same stage, and I just wanted the night to go on forever. A huge thank-you to my wife Collette, and to the 7 remaining Shorties for organising the party and rehearsing so hard. It was an amazing night that I'll never forget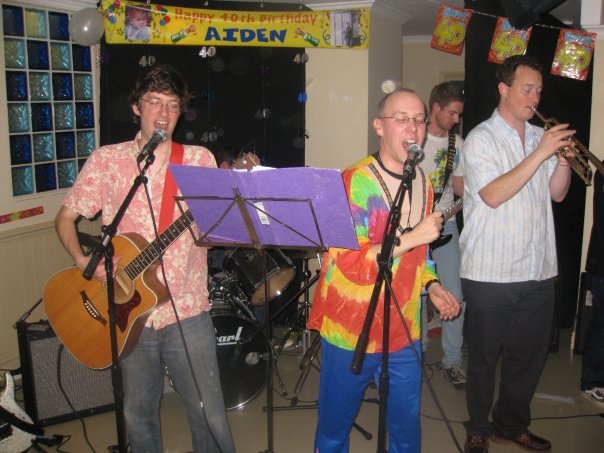 The setlist was:
Noriega
All Muddled Up
Drown Laugh Float
Leopard's Head
Lottery
40 Years
Holy Man's Hands
Circle Sky
Bad Moon Rising
Brimful Of Asha
Sugar Sugar
It's The End Of the World As We Know It
Is This The Way To Amarillo?
I'm A Believer